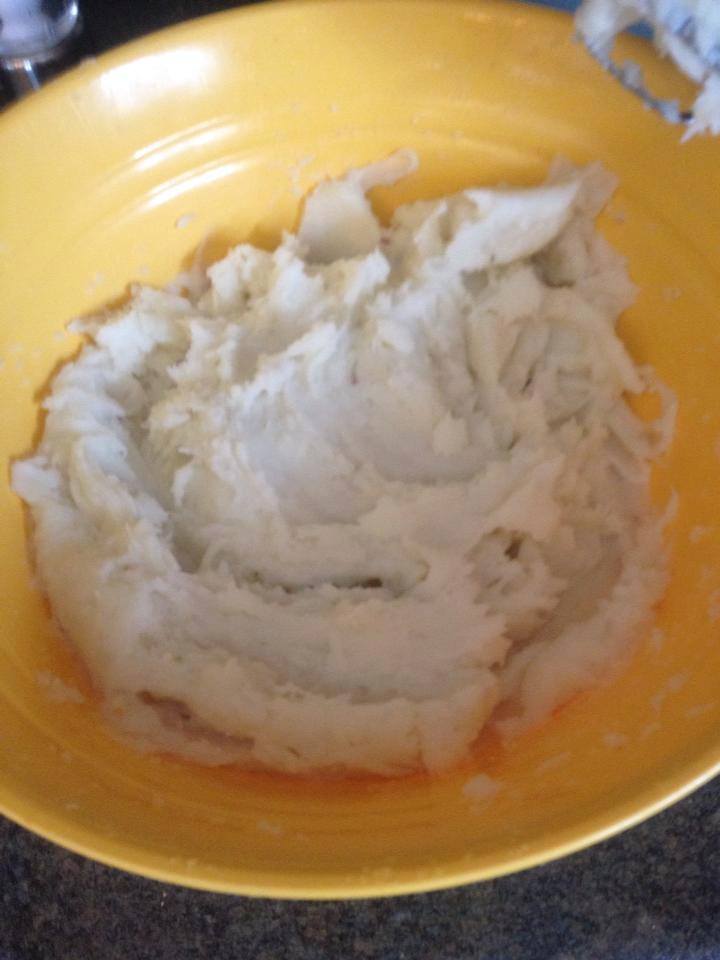 I eat mashed potatoes almost every day with no exaggeration. They are made with red, yellow, or white potatoes most of the time as I can get them in 10 lb bags where I live.
I boil them until they break apart quite easily, then mash them with no added milk or butter (even vegan versions). Red potatoes whip up really nicely. My current favourite is yellow fleshed potatoes – so creamy without any added non-dairy milk or fake butter. But you can add some of the water from the potatoes or non-dairy milk as well. I add onion and garlic powder so I don't have to fry anything as I make it so often. I add my no fat vegan gravy to these.
I eat these with a side of frozen, microwaved cauliflower, corn, or peas in most cases. Make a big batch (a full large pot of potatoes) and store for leftovers. I often microwave mashed or quartered potatoes and microwave the leftover gravy for a quick meal, and you can take it to work. Eat enough to be full, for me it's a plateful of potatoes and veggies.