This gravy is an alternative to my chicken-style and brown gravies – substituting a can of no sodium added white kidney beans for the flour/water. Would be good for people with gluten issues as well.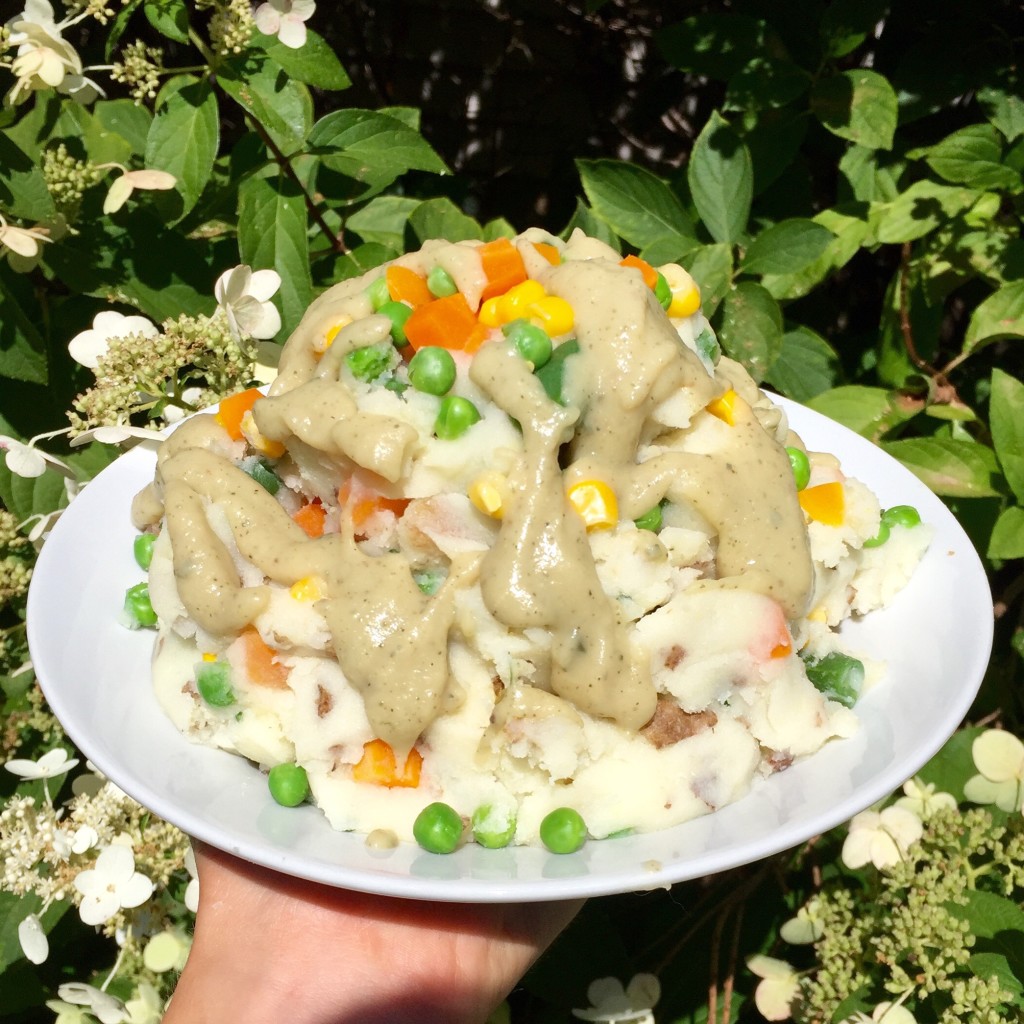 Ingredients
1 can of White Kidney Beans (or cook your own beans and add water for desired thickness)
1 tsp onion powder
1/2 tsp garlic powder
For brown gravy also use:
1/2 tsp Kitchen Gourmet browning sauce (or use soy sauce
)
2 tbsp vegetable stock powder
For chicken-style gravy also use:
1 square of 'chicken style' all-vegetable bouillon. Try to find lower sodium, no oil versions or use this spice combo from Fat Free vegan.
Black pepper to taste (optional)
Instructions:
Pour the can of beans with its liquid into a Vitamix or similar powerful blender. Add the remaining ingredients and blend on high speed until smooth. Add to pot and heat on the stove. This is pretty thick so you can add more water as desired for preferred thickness.
This is a super quick recipe. If you have more time, it's always good to saute some onions, garlic, and even mushrooms in water to give it even more flavour if you prefer.