These products will help you get lean and healthy based not only on my results but the results I've seen over the years I've spent helping people do the same. I've studied the teachings of many of the plant-based doctors from Dr. McDougall to Dr. Caldwell Esselstyn, T. Colin Campbell, Dr. Alan Goldhamer, Dr. Doug Lisle, Dr. Michael Greger, and Registered Dietician Jeff Novick. From these teachings, my interviews with them, my experience in creating tasty, simple, filling recipes along with my no-nonsense straight-to-the-point advice I am pretty sure you will get equally or better results as I did.
I know you may have struggled with lots of diets in the past but I assure you this is different than all the other diets. You can do this once and for all and finally get off the yo-yo dieting train. It's because the meals are large, filling, comfort foods (that you were told would make you fat) and easy to stick to for life. No dealing with hunger or counting calories or portions.  I urge you to just give this a try for a few weeks and see how you feel.
If you're tired of the excess weight, health problems, feeling uncomfortable or the side effects of various heart and diabetes medications it's time to act NOW. Don't wait any longer to get the health you deserve. My only regret is that I didn't do this sooner!
You can get these ebooks individually or save $7 by buying them in a 2 ebook bundle. You get a PDF file (let me know after purchase if you want EPUB or MOBI format). You can ask me any questions at any time on my social media channels and via private email, and all ebooks come with a 30 day money back guarantee.
The recipe guide contains over 70 recipes for breakfast, lunch, dinner and snack/dessert recipes for printing or using on your tablet. The Starch-Plus diet program gives you all my best tips and advice to be successful losing weight, lowering cholesterol and blood pressure, reversing Type 2 Diabetes, and lowering or elimination medications. It's over 100 pages full of 'how to', practical information and I go through my weight loss results which I graphed for an entire year as well as my body fat, blood pressure and cholesterol before and after blood tests.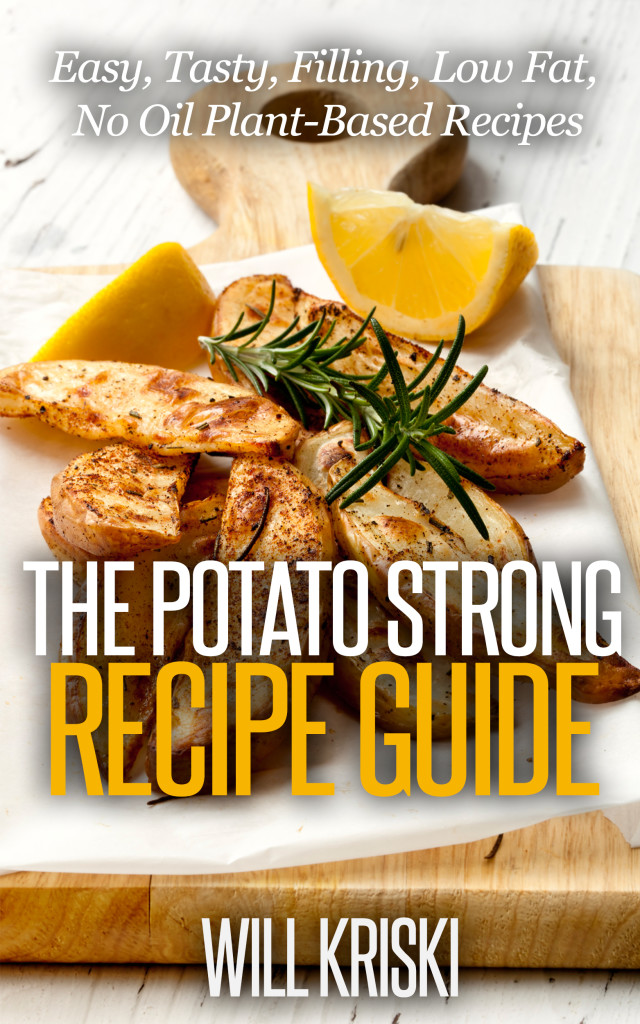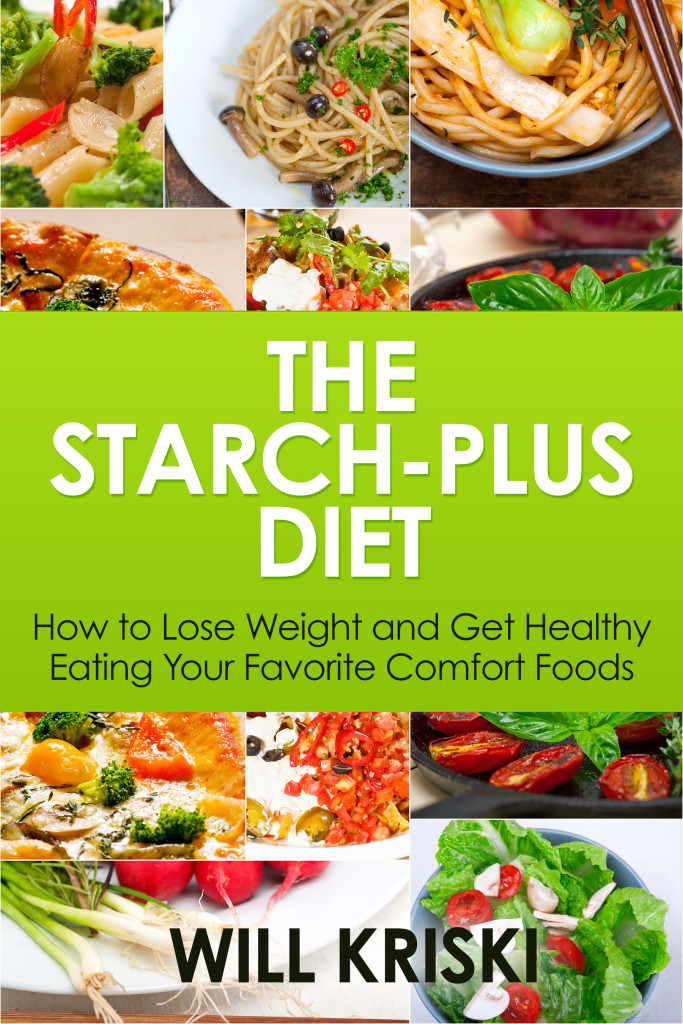 Get both the Recipe Guide and Starch-Plus Diet products in one bundle

Buy Now
$24 $31
All products come with a 30 day money back guarantee. Payments go through PayPal but you don't need a PayPal account you can just use your credit card. The bundle comes in a zip file so best to download to desktop. Email me if you have any issues.
Testimonials
"I just wanted to thank you very much for all the content you provide to make being health so easy and tasty. I bought your ebook this week and I must say this is now one of my favorite recipe books of all time ( and I have a lot of cook books). I just tried the potato and white bean cakes and they were divine. I cant wait to try every recipe in the book. Thank you Thank you Thank you!!! Please make another ebook soon. " ~Nicole Clementine
"Will you are an inspiration to me. I bought both your ebooks. I went strict on McDougall's plan last year. Lost steadily in a month and a half I went from 147 to 129. No effort. Ate lots of mcdougall food. But was lazy and ate the few things over and over. Got bored and slowly caved in to oil. Then wine. Then hungry because not eating foods that satiated me. And I gained lots back. So I'm motivated by you. Today I made your banana oat pancakes. To simply "die" for. Yesterday was first day back on. Big bowl of pasta and fat free marinara at dinner. In one day lost 3 pounds. I'm Syked. You are my guru. Lol" Roz Goldstein Reynolds
"It was there that lead me to your "Potato Strong" Facebook page discussing weight loss and health, based around eating potatoes and starch based plant based foods. I thought to myself "this guy is off his rocker and totally nuts!" Everybody knows carbs, especially potatoes, makes you fat! Being extremely skeptical, I had to check out your Potato Strong page and see what was up. I think you were just less than a year into your Dr. McDougall plan. I was surprised at your success! So, after gaining and losing between 30-60 pounds 3-4 times in my life, trying several fad diets, I decided I would commit 100% and try your crazy potato starch based plant based diet for 30 days. I was TOTALLY amazed! I lost 18 pounds, blood pressure and glucose dropped and I was never hungry and felt great! Here I am 2 years later at 50 pounds lighter! I have reached my goal! My blood pressure, cholesterol and glucose are now in the healthy range and I feel better than I have in years! I followed yours and Dr. McDougall's advice and my exercise program was easy and simple. I bought a bicycle and rode it or walked about 30 minutes 4-5 days a week as my main source of exercise. Also, I occasionally did push ups, ab crunches and some light dumbbell exercises maybe once or twice a week. Thanks to you and Dr. McDougall I have found out how to stay trim and healthy by simply eating nutritious, natural, easy to prepare, inexpensive food without harm to a single animal or the planet. I hope we can meet in person someday so I can personally thank you. Great job my friend and much success with your new book!!!" Gary K. – Florida
"I just want to thank you for writing your book. Transitioning to a wfpb diet that also low in fat has been very challenging to me, particularly as a single mom of 3, but I have tried several of your recipes and not only are they easy to make with easy to find ingredients, but my kids love them also!! I tried your pizza recipe tonight and it turned out perfect, even better than pizza ordered out! My middle son has already called dibs on the final piece, and he's a pretty picky guy. Sorry for the long message, but really, thank you so much and please keep sharing your recipes." ~Sincerely, Jaimee